RE: A WWI scenario design based loosely on NML & TWW
@Hepps I feel competent in the geography of Austria-Hungary, and to a lesser extent in that of the Russian Empire. I speak a little Russian and I did a ton of research for the Russian Civil War map.
The division of Ukraine looks sensible, though I'd name the territories properly, instead of NSEW Ukraine.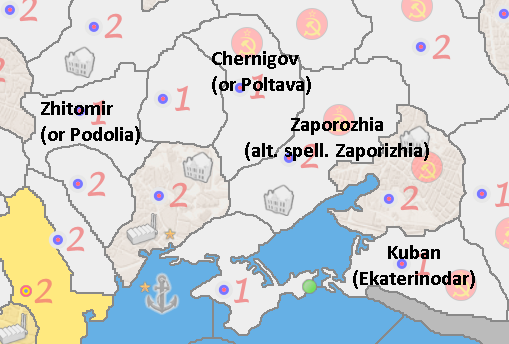 The territories in the Russian Heartland and the Caucasus region are difficult to find names for, they don't reflect the historical region boundaries too well.
posted in Maps & Mods