RE: Help with trigger activating a supportAttachment
I added a "when" to this trigger, but it still did not work.
Then I redefined the "whens" of other triggers also belonging to the "Humans" player, as there were other triggers also firing at the same time (after humansEndturn).
Suddenly it worked!
Arthur can now use the Medallion of Accuracy item in combination with his new Magic Bow ranged weapon. I hope it will keep on working even after I add some more item triggers to the map.
Right now Arthur the Paladin is ready to take on the evil red dragon that is tormenting Northshire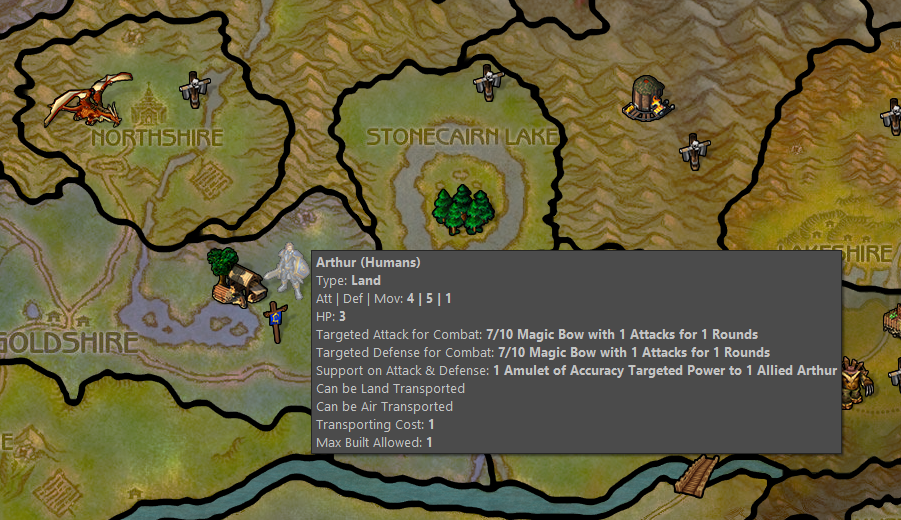 posted in Map Making