RE: CrazyG's Big World War One
@CrazyG Another way to have some variety is to spread out some of the worthless territories and then create "Regional Zones" that give a PU bonus once all the territories are captured.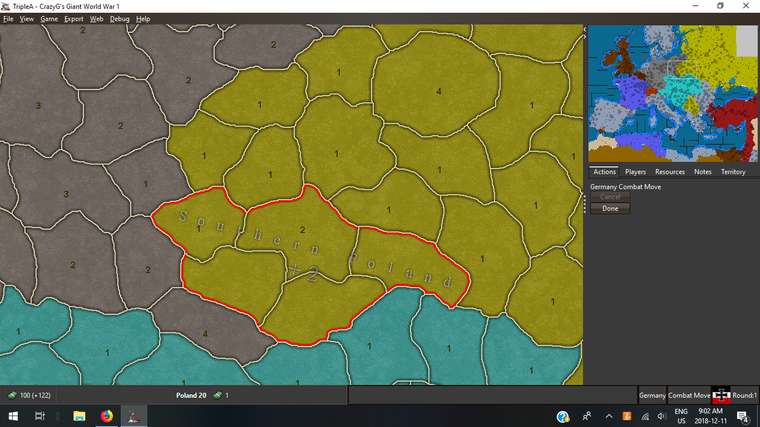 The nice thing about this is you can manage the overall PU distribution better and there don't become hugely potent individual territories. So while a nation may get a PU boost... no one territory becomes overly valuable.
The other nice thing is this will give individually worthless territories a strategic value. You may even find players fighting doggedly for worthless territories because of what they represent to the greater war effort.
posted in Maps & Mods