RE: Darken Moved Units
A really quick and dirty addition of the auro's looks like this: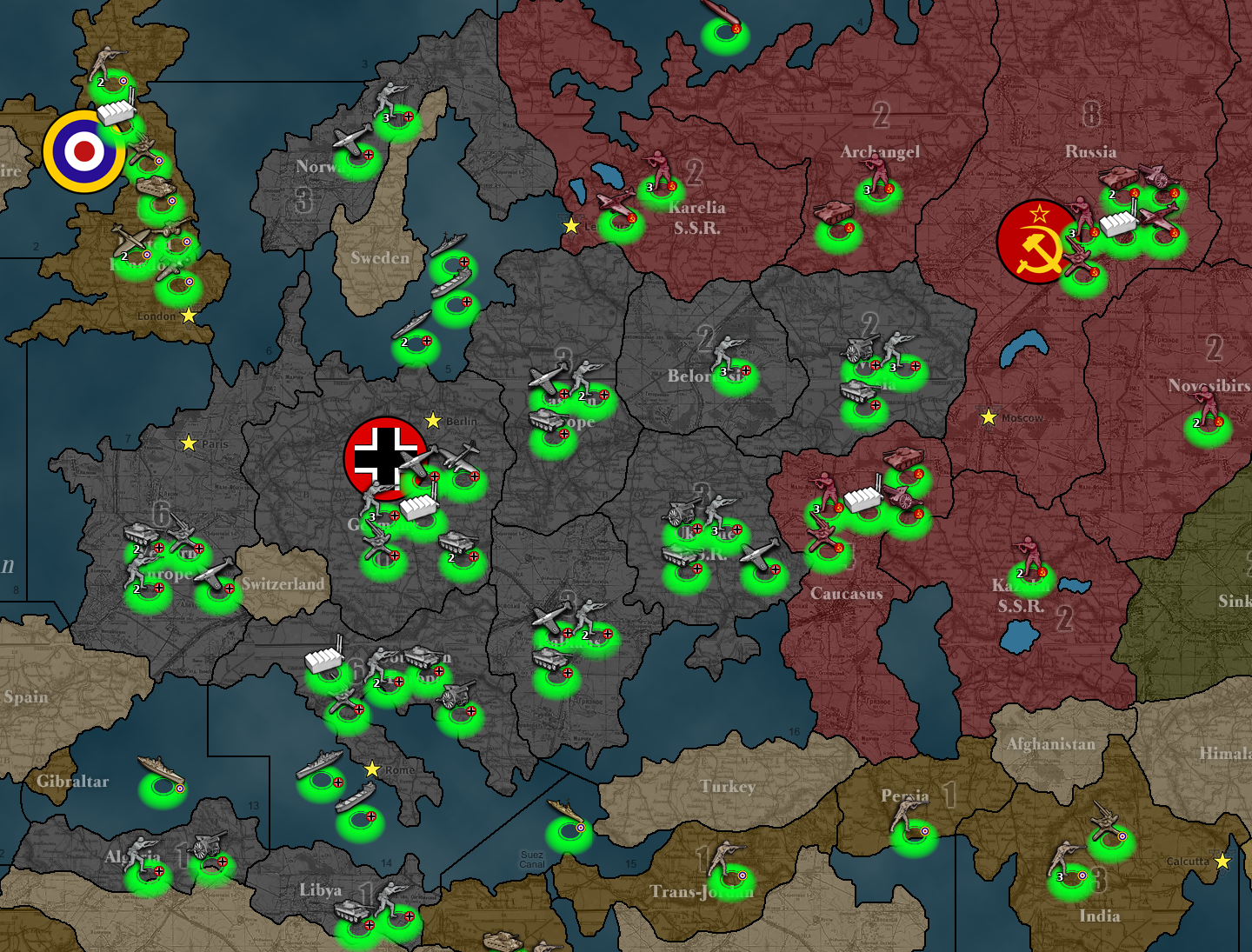 It's a bit sad to see that the coordinates for units is not super consistent. The auro is nicely placed for most of the russian units, but really get skewed in the UK and for some of the navel. It might be something for the code to try and improve on, I think there might be a limit to how good it can get in terms of positioning. It's also noteworthy that a typical unit image is something like 42x42, but the actual unit image might be drawn at different locations or to different sizes within that box.
I might be able to get this too look better by trying to get the aura to be drawn at the exact center of the unit image box. We'll see how that works..
posted in Feature Requests & Ideas