RE: Game Statistics Page
I played a bit around with the idea and have a first prototype running.
A menu item was added that opens a dialog window with various statistics. So far you can find there charts over time from the values of the StatPanel on the right. So things like "TUV over time".
I would like to know if you guys are looking for pull requests in that direction. Or if there are already requirements of you that I can incorporate.
My next step would be to implement more sophisticated metrics like the one from my first post ("most contested territory" for example).
If you think this has future, I'd like to collaborate via a pull-request to also get some feedback on the code.
Under the hood I'm using XChart for plotting the charts and the IStat implementations for gathering of the values.
Here are some screenshots: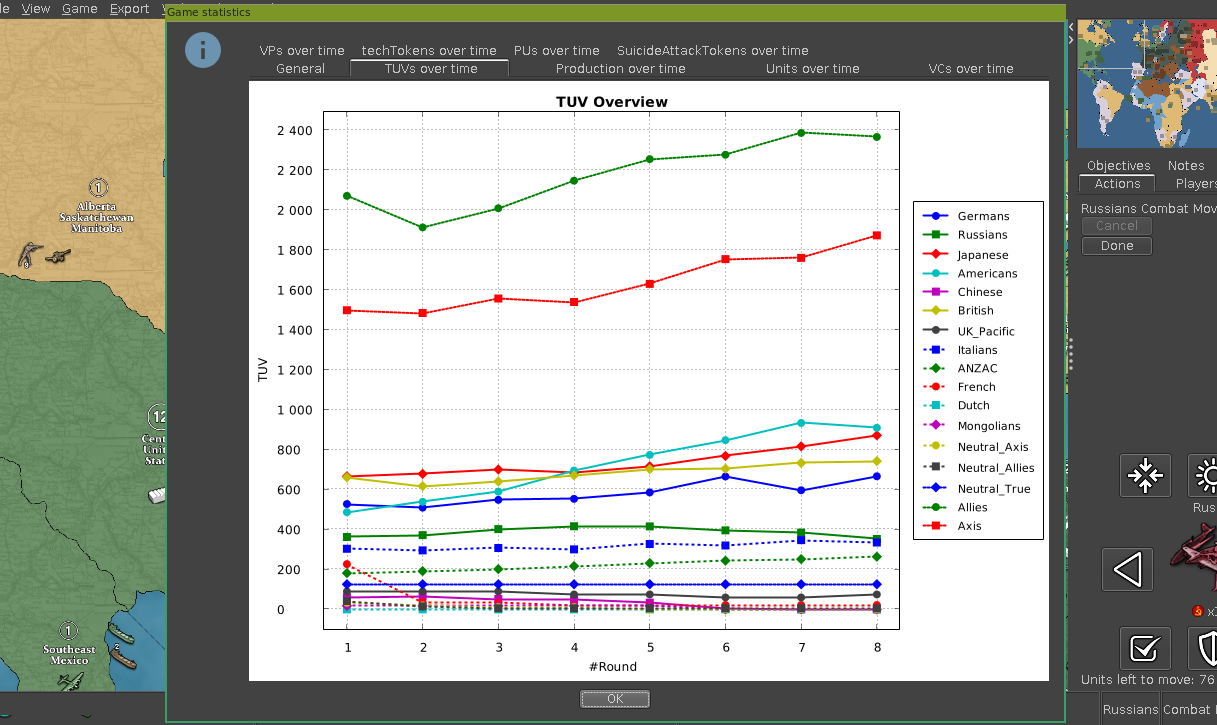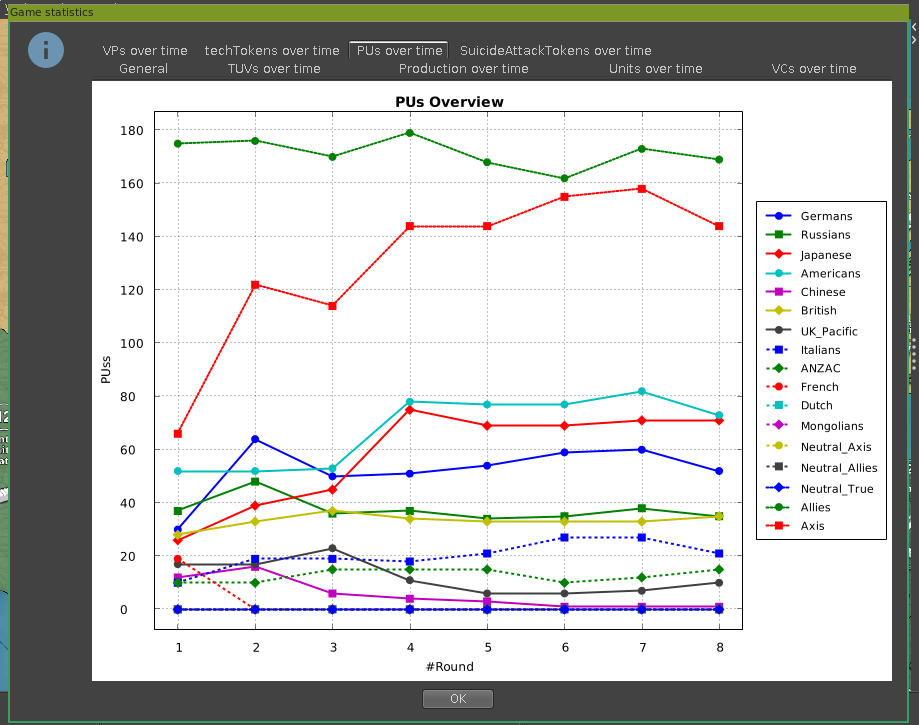 regards,
Simon
posted in Feature Requests & Ideas