RE: Map colors in map.properties
I figured it out!
So, I saw that mapName property yesterday, changed it to "fantasy", and it complained about not being able to find the directory. I removed the world_war_ii_revised-master.zip from the directory, and sure enough, my fantasy map wasn't working.
What I was missing was the -master suffix at the end of the zip. I saw that as a naming convention for zips that contained more than one game and didn't realize it was an important part to the game parsing behavior. So, after adding "-master" to the end of my zip (and corresponding properties file) and setting the mapName to "fantasy", it works!
Thanks for your help, everyone. I was on the right track yesterday, but needed a nudge in the right direction.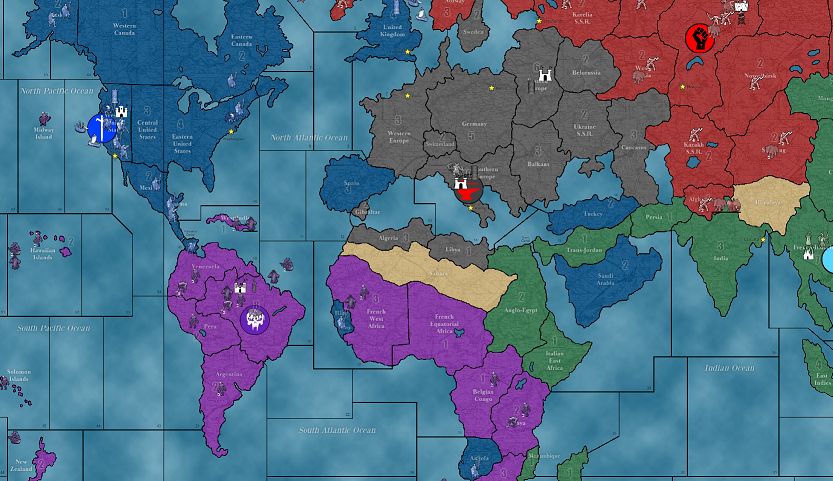 Now to populate the rest of the map and test this thing out!
posted in Map Making