Taking your suggestions for a new UI
Introduction
Hi everyone.
As some of you might know I'm silently working on a complete UI rework.
This UI rework will probably take at least half a year until it's completely usable (not final).
Because this is going to be a lot of work, I'm asking for your creative help.
This new UI comes with a completely changed core concept. Everything is going to be a in single window, to avoid small and frequent popups and to allow for a real fullscreen mode.
The new UI will also only support a single game instance at once. So in order to play multiple games at once you need to start TripleA multiple times. This makes the code less complex, and isn't going to be confusing, because there's just one window per application.
BIG and few Buttons. A big goal of this project is to avoid too much options per menu.
Also the new UI will support full localization, i.e. multiple languages.
To get an idea of how the new UI looks in the current state you can check out 1.9.0.0.8105+ and go to Engine Preferences > Testing > Use JavaFX UI and set this option to True.
Not that you need to manually restart TripleA for this change to become active.
Why I need your creativity
TripleA should be user friendly, not just "work for developers/power users".
I'm completely open for suggestions what the new UI should look like (as long as my requirements I mentioned before are met).
Colors, fonts and general layout are not final and can be changed if you think they're not intuitive to use.
Note I'm only accepting constructive feedback.
Don't tell me what not to do, tell me what to do!
Should there be sound on the start screen? Should there be Gameplay in the background of the start page? And similar questions, not "don't use this color".
I'm not going to promise anything, but if I believe your suggestion is good and is implementable in a short amount of time (less than a week). I'll try to bring it into the UI.
Final Words
It's still a long road until we get to a polished UI.
In the meantime we try to simplify the current UI to "rewire" some of the current code to work with a new UI.
If you want to return to the normal UI, go to Settings>Testing>Use this experimental UI and switch off the toggle.
Known Issues
The splash screen doesn't hide when the experimental UI pops up. This is an install4j issue, so it's up to them to fix it, but it shouldn't be too annoying.
Teaser: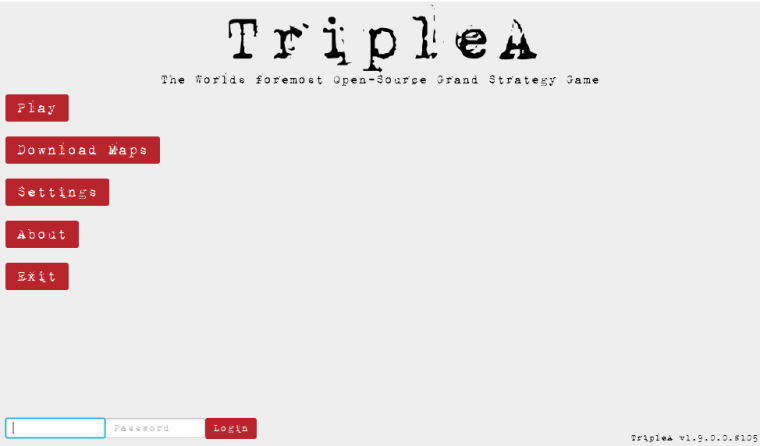 posted in Development