PbF/PbEM Changes - Your opinion counts
So if you have checked the lates pre-release lately you might will have noticed some changes on the Pbf/PbEM screen: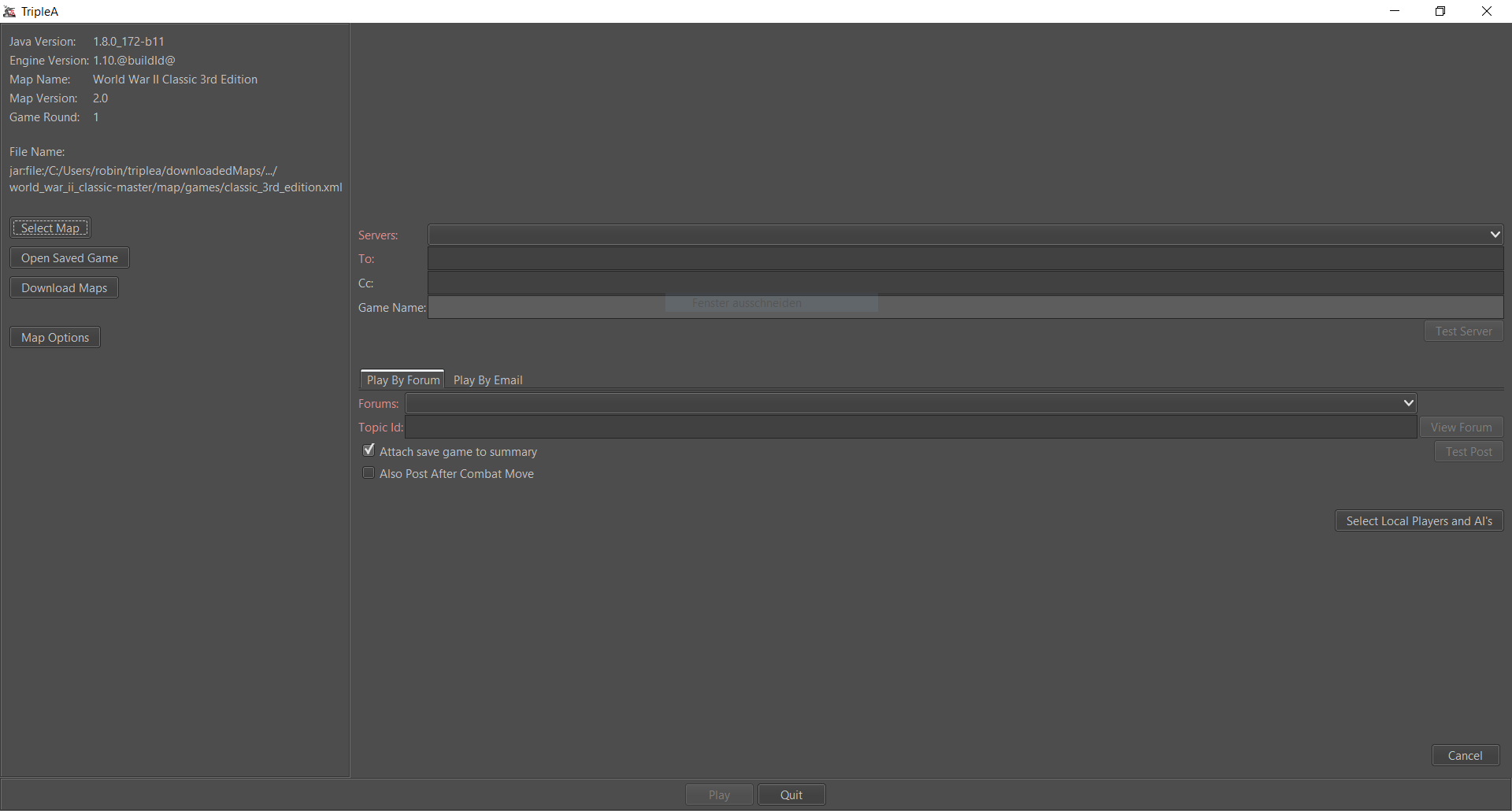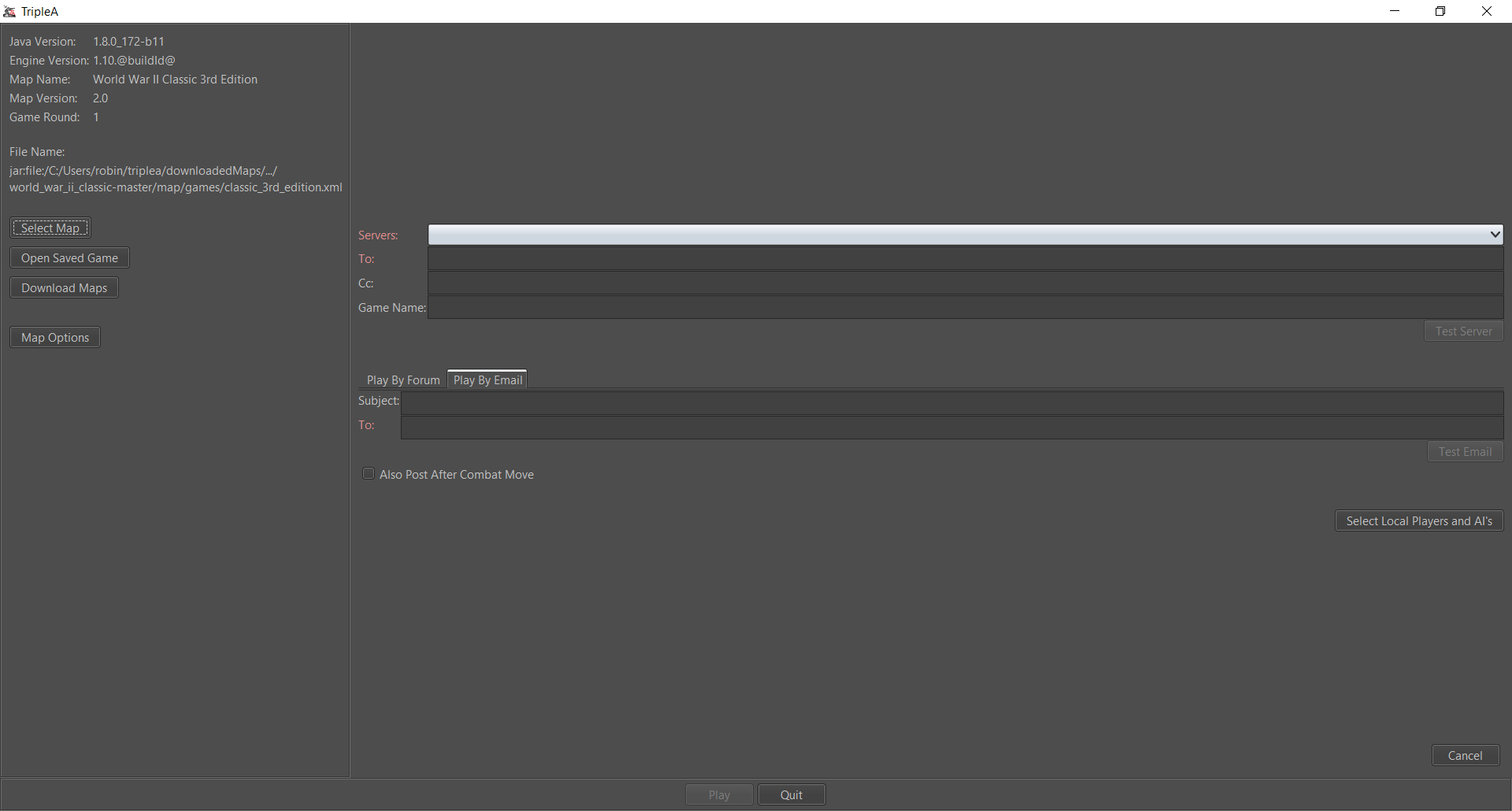 Most of the changes were under-the-hood changes, you hopefully won't notice at all. Perhaps the only thing you want to notice is that using the latest version, the local.cache file you probably will have noticed in your triplea folder becomes redundant and can be deleted. Of course you probably want to keep it for now when you plan to return to 1.9 versions in the future.


Back to the original topic:
As you may have noticed on the screen there are a lot of features missing, most notably the Help functionality and the ability to non-persistently store credentials for forum email etc.
"But where's the option to set our login credentials?" you may ask. Fear not, they have just moved to all the other engine settings to be consistent throughout the engine. I know that this isn't obvious to the user, so we probably need to include better instructions, which is the point at which you come into play.
How should users get an introduction to PbF/PbEM. A wall of text provided as a popup? A lot of Tooltips? Links to the forum? Hire someone to provide a 24/7 call center service to explain PbF/PbEM to people?
What would you like to see when first opening this page? Comment down below.
Also if you know something you always found confusing, that should be explained in detail, please let us know as well.
posted in Announcements