Map Making Pages
I have some great news to share!
The TripleA Website will soon have a dedicated webpage per map!
Currently the Website is generated using the description provided in the triplea_maps.yaml.
I want to encourage you to update the html so it looks nicer.
You don't need to know any HTML if you understand how markdown works. (Markdown is used to write every post in this forum, in case you didn't knew).
I found 2 markdown online editors which might help you:
https://stackedit.io/editor
http://dillinger.io/
All you finally need to do is to insert the html code in the description of your map and to submit a Pull Request.
A small Teaser what your page could look like:
(Title, category, "thumbnail" and the download part will be added automatically)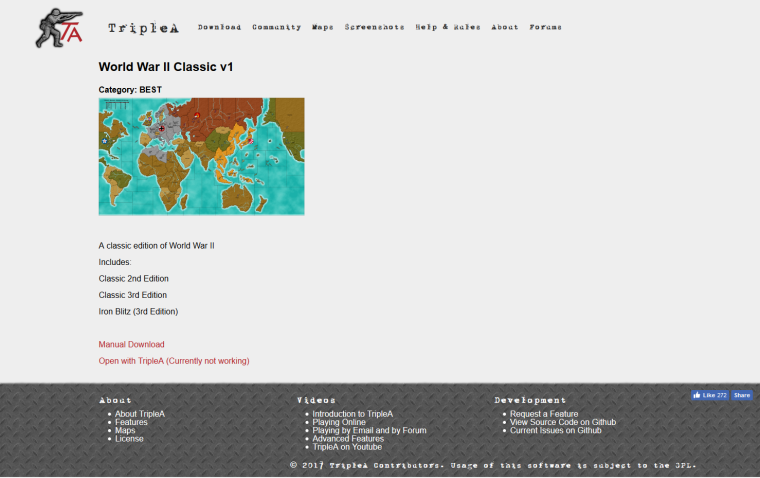 posted in Announcements