RE: Warcraft: Lordaeron Wars - Official Thread
After finding motivation over the past 2/3 weeks Ive been resuming this project by doing bits of work every now and then.
Now, the first version is almost complete. The only remaining major thing to do is finishing the notes section so that a player is clear about everything in the map.
And also minor things like:
Removing the PU values of mountains that I've missed.
Unit placements in Gilneas, Hinterlands and East Plaguelands.
Custom placements for a few territories so that they dont start overstacking after the first placement. (This can be seen in the top right of my second screenshot)
Making some units for future factions that are in Lordaeron, such as Dwarves which control Dun Garok and Aerie Peak so that those territories have unit presences.
After releasing a initial 0.1a version, there are other short term goals I have in mind before hopefully proceeding to do my long term goal of doing the entire Eastern Kingdoms area:
Look at the base line stats of units + support/targeted attacks once again since this was a depriotised thing for me since its much simpler and easy to change. My suspicion from initial testing is that after the early land grabs and fights, its difficult to relocate units to other fronts so I was thinking of having a timed event on turn 10/15 that increases the movement of units by 1.
Probably look at sea zones again since I did them rather arbitrary and I have a feeling that some of them have poor sizes and connections.
Add in 2 (3 if spawned by another) unique units for each faction. This is tricky in some cases, but one that I am sure on is the "Scourge" faction having a "Necromancer" unit that either creates free weak "Skeletons" per turn or interacts in some manner with the # of TUV or PU destroyed in a battle containing it.
Add in some sort of unique mechanic for each faction. In this case, I am relatively sure on one of them: The "TrollTribes" faction will be able to select which major and minor tribes they start the game with, with an option to have them all (if a player wants to and probably for the ai) and a option that limits the numbers they can pick.
After this, write some random events such as "Faction gains/loses X/Y/Z PU", neutral faction related events such as bandit raids spawning bandit units or murloc raids spawning murloc units on a coast territory etc.
2 Latest screenshots.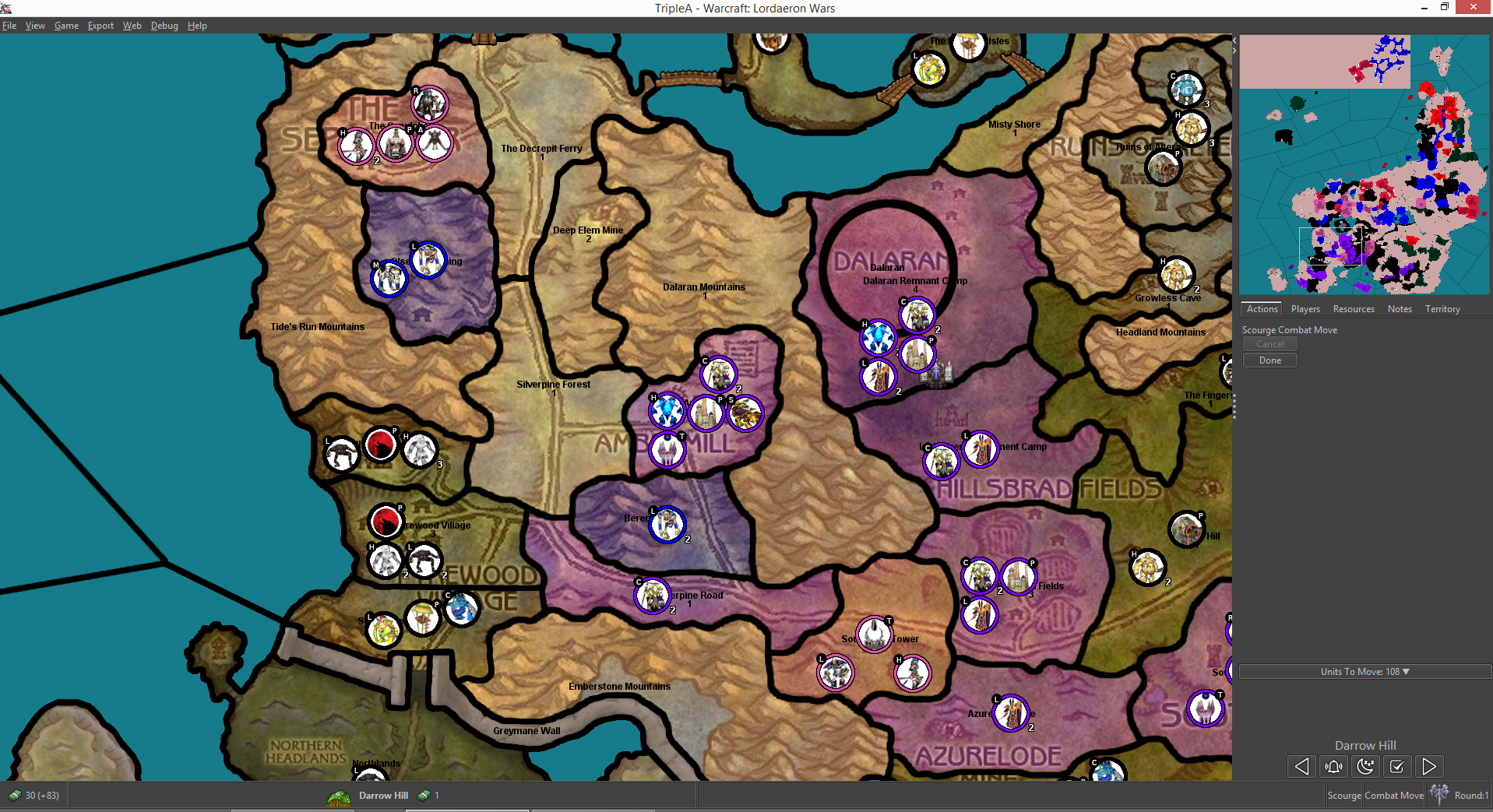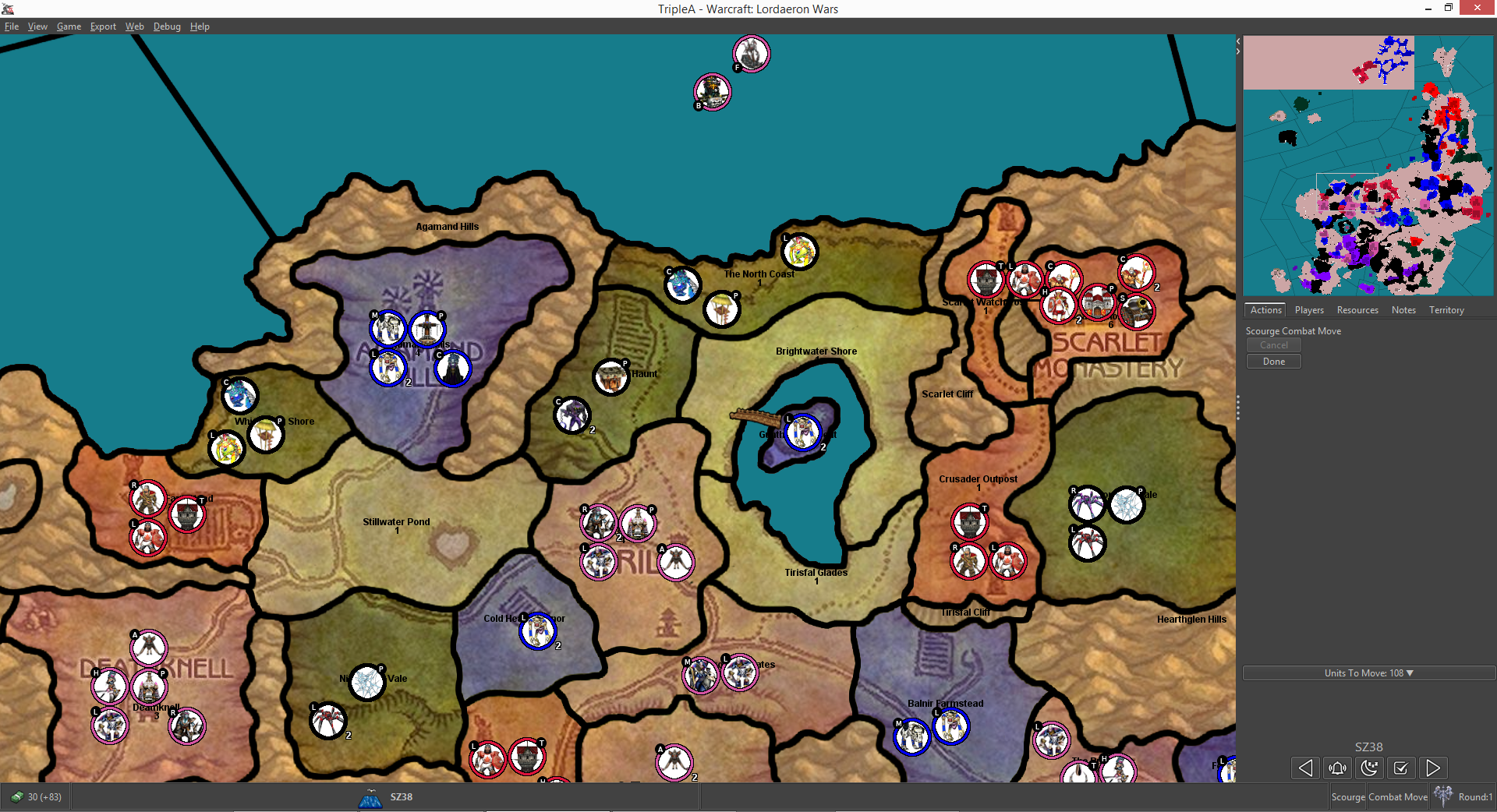 posted in Maps & Mods